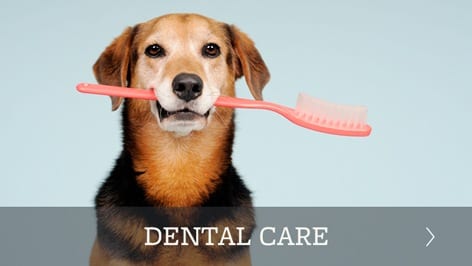 Your pet's dental health is an important part of their overall health. Learn how dental disease can be easily prevented by visiting your veterinarian regularly for dental examinations and cleanings.
Our Veterinarians are ready when your pet needs us and strive to provide personalized, compassionate care. Learn more about our team and contact us today!
Welcome to Hillside Pet Clinic
Hillside Pet Clinic is dedicated to providing comprehensive care for your pet throughout its life stages.  We believe that through client education, preventative care, and careful attention to medical needs, we will help you enjoy your pet for as many years as possible.
A physical examination is a hands-on evaluation of your pet's health status.  Every body system is checked for abnormalities, and the doctor will assess your pet's risk of contracting preventable diseases.   Vaccines, parasite control and laboratory testing may be recommended and nutrition advice offered based on age, lifestyle and the findings of your veterinarian.  Throughout the exam the doctor will discuss your pet with you and listen to your concerns and questions.
Happy, Healthy Pets
Our hope is to answer all of your questions or concerns about your pet, with the goal of helping your valued family member live a long and healthy life.
Stay Connected with Hillside Pet Clinic
It is our goal to provide your pet with the highest quality of veterinary care within a clean and comfortable facility by a staff that is both kind and courteous. If you have any questions, comments, or concerns, please do not hesitate to contact us. We look forward to becoming your partner in your pet's health and well-being!